NCL is a mining consulting company established in Santiago de Chile in 1985. We have a deep understanding of the technical and economical drivers of mining projects for a variety of commodities.

Our expertise covers mining projects at different development stages, for both open pit and underground mines.
Focused advise in ore resources estimation, mine design and planning (for open pit and underground methods), mine equipment selection, optimization of mine unit operations and mining cost estimation.
Founded in Santiago de Chile in 1985, and established in Brazil as NCL Brazil Ltda. in Belo Horizonte in 2001, NCL has developed projects in more than 25 countries in the 5 continents for countless mining projects.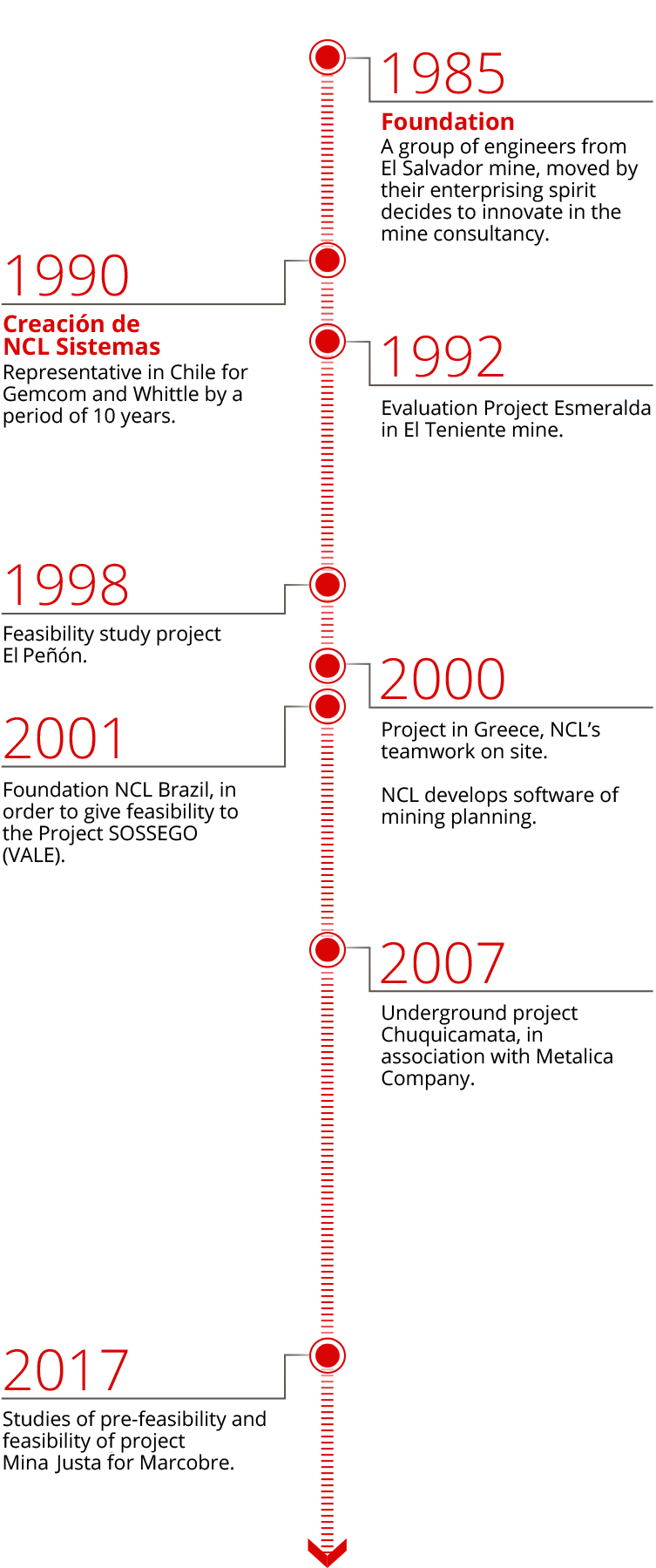 Partners
TEXTO DE EJEMPLO, EXPLICAR CUÁL ES EL VALOR DE CONTAR CON ESTAS ALIANZAS.
COMET Strategy has established strategic partnerships with appropriately aligned business partners, enabling us to cooperatively leverage the best people and the best tools at the right time and place.This win-win approach value-adds to our range of products and services.To enquire about partnership opportunities with COMET Strategy, email partners@cometstrategy.com.